Clipperton Island Google Maps is a site/tool that offers a wide range of map views (topographic, satellite, street view) and navigation options, with little effort on your part, yet efficiently. If you need to plan a trip to a new place like Clipperton Island, Google maps are available on desktop, mobile, or tablet. This Google maps and information page is dedicated to Clipperton Island, Pacific Ocean, showing its location, country facts, details, bordering countries, and plenty of other information which may be interesting when you visit this state.
Quick links: Google maps Clipperton Island, N/A Google maps, Driving Directions Clipperton Island, Printable Road Map.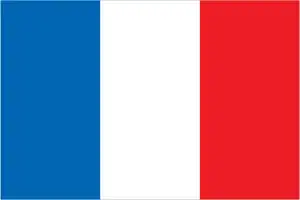 About Clipperton Island in a nutshell
Conventional short form of the name: Clipperton Island
The conventional long form of the name: none
Local long form: none
Local short form: Ile Clipperton
Former name(s): sometimes referred to as Ile de la Passion or Atoll Clipperton
Etymology: named after an 18th-century English pirate who supposedly used the island as a base.
The legal system in Clipperton Island: the laws of France apply.
Climate: Tropical, humid, average temperature 20-32 degrees celsius, wet season (May to October).
The national symbols are none.
Internet TLD: N/A
Background

This isolated atoll was named for John CLIPPERTON, an English pirate who was rumored to have made it his hideout early in the 18th century. Annexed by France in 1855 and claimed by the US, Mexico seized it in 1897. Arbitration eventually awarded the island to France in 1931, which took possession in 1935.
Geography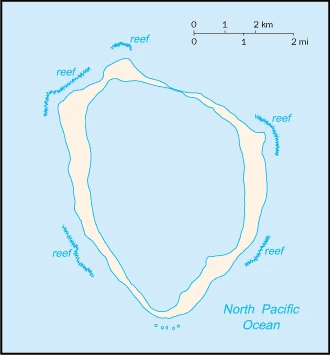 Clipperton Island is a remote coral atoll 40 miles long in the eastern Pacific Ocean and is uninhabited. It's surrounded by deep water and has no natural resources of its own – only seabirds and marine life.
This state is located in Middle America, an atoll in the North Pacific Ocean, 1,120 km southwest of Mexico, under the coordinates of 10 17 N, 109 13 W, covering an area of 6 sq km with a coastline of 11.1 km. Clipperton Island is About 12 times the mall's size in Washington, DC.
Coral atoll, with Rocher Clipperton 29 m as the highest point of Clipperton Island, while Pacific Ocean 0 m as the lowest point. With a total of 6 sq km, Clipperton Island has 6 sq km of land and 0 sq km water surface area.
The atoll reef is approximately 12 km (7.5 mi) in circumference; an attempt to colonize the atoll in the early 20th century ended in disaster and was abandoned in 1917.
The climate in Clipperton Island is as follows: Tropical, humid, average temperature 20-32 degrees celsius, wet season (May to October).
When you visit Clipperton Island, the natural hazards shall be considered: Subject to tropical storms and hurricanes from May to October.
The following major health-threatening issues shall be considered when visiting Clipperton Island: none.
Current environmental issues affecting the people: no natural resources, guano deposits depleted; the ring-shaped atoll encloses a stagnant fresh-water lagoon.
Google maps Clipperton Island
The capital and other divisions
Clipperton Island is an uninhabited volcanic island with a total land area of only 2.7 square kilometers in the middle of the Pacific Ocean, and it's located approximately 135 miles off the coast of Mexico. The island has been called one of the most isolated places on Earth.
People and society
The population in Clipperton Island is uninhabited.
Industry
Although 115 species of fish have been identified in the territorial waters of Clipperton Island, tuna fishing is the only economically viable species.
Clipperton Island is rich in the following natural resources: Fish.
The main industrial sectors are typically none.
Land use in Clipperton Island: 0% (2018 estimate) forest, 100% (2018 estimate) other.
The main agro-industrial products of Clipperton Island are none.
Clipperton Island Driving Directions

In this post, you learned about Clipperton Island, Middle America, an atoll in the North Pacific Ocean, 1,120 km southwest of Mexico.
Are you interested in visiting Clipperton Island and looking for driving directions? Click here to plan your route, or see a printable road map of Clipperton Island below for an overview of the route network.
Printable map of Clipperton Island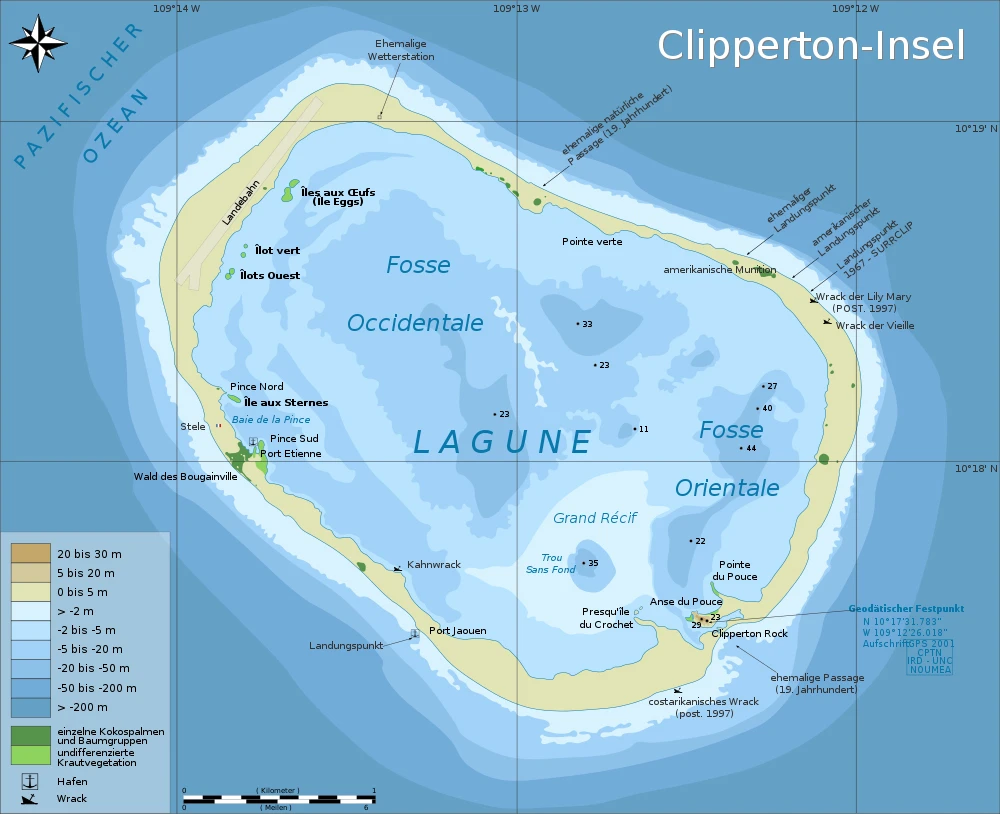 Did you know about Clipperton Island?
Clipperton Island is located about 1,000 miles west of Mexico. It has been uninhabited since the French abandoned it in 1917. The island is now a bird sanctuary and an important nesting site.
After virtually visiting Clipperton Island, you may also be interested in the neighboring countries: none.
If you liked our Google map and Clipperton Island information page,
please share it with others or save the link https://www.drivingdirections.net in your bookmarks.