Mauritius Google Maps is a site/tool that offers a wide range of map views (topographic, satellite, street view) and navigation options, with little effort on your part, yet efficiently. If you need to plan a trip to a new place like Mauritius, Google maps are available on desktop, mobile, or tablet. This Google maps and information page is dedicated to Mauritius, Africa (54 countries), showing its location, country facts, details about its capital city Port Louis, and plenty of other information which may be interesting when you visit this African state.
Quick links: Google maps Mauritius, Port Louis Google maps, Driving Directions Mauritius, Printable Road Map.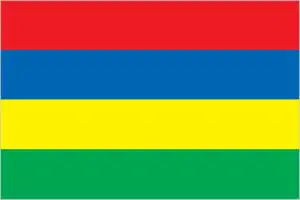 About Mauritius in a nutshell
Conventional short form of the name: Mauritius
The conventional long form of the name: Republic of Mauritius
Local long form: Republic of Mauritius
Local short form: Mauritius
Former name(s): N/A
Etymology: island named after Prince Maurice VAN NASSAU, stadtholder of the Dutch Republic, in 1598.
The legal system in Mauritius: civil legal system based on French civil law with some elements of English common law.
Climate: Warm and humid. Tropical storms are frequent December–March, the hottest and wettest months.
The national symbols are dodo bird, Trochetia Boutoniana flower; national colors: red, blue, yellow, green.
Internet TLD: .mu
Independent since 1968, Mauritius has been one of the most densely populated countries globally, with four islands. The capital, Port Louis, with its Indian-inhabited district, the houses of Aapravasi Ghat, is a World Heritage Site. Located 800 km from Madagascar, the most significant part of the French-controlled Island of Réunion, the size of Luxembourg, is occupied by the Piton de la Fournaise, an active volcano rising to over 3,000 meters in the center of the Island and covered in lush rainforest, which last erupted in 1968.
The islands form part of the Mascarene Archipelago – , once a land bridge between Asia and Africa.
Background

Although known to Arab and European sailors since at least the early 1500s, the Island of Mauritius was uninhabited until 1638, when the Dutch established a settlement named in honor of Prince Maurits van NASSAU. Their presence led to the rapid disappearance of the flightless dodo bird, which has become one of the most well-known examples of extinction in modern times. The Dutch abandoned their financially distressed settlement in 1710, although several formerly enslaved people remained. In 1722, the French established a highly profitable settlement focused on sugar cane plantations reliant on the labor of enslaved people brought to Mauritius from other parts of Africa. In the 1790s, the Island had a brief period of the autonomous rule when plantation owners rejected French control because of laws ending slavery that was temporarily in effect during the French Revolution. Britain captured the Island in 1810 as part of the Napoleonic Wars but kept most of the French administrative structure, which remains in the form of the country's legal codes and widespread use of the French Creole language. The abolition of slavery in 1835 – later than most other British colonies – led to increased reliance on contracted laborers from the Indian subcontinent to work on plantations.
Today their descendants form the majority of the population. Mauritius remained a strategically important British naval base and later an air station, playing a role during World War II for anti-submarine and convoy operations and the collection of signals intelligence. Mauritius gained independence from the UK in 1968 as the Parliamentary Republic and has remained a stable democracy with regular free elections and a positive human rights record. The country also attracted considerable foreign investment and now has one of Africa's highest per capita incomes. Mauritius often fractious coalition politics has been dominated by two prominent families, each of which has had father-son pairs who have been prime minister over multiple, often nonconsecutive, terms. Seewoosagur Ramgoolam (1968-1976) was Mauritius's first prime minister, and he was succeeded by Anerood Jugnauth (1982-1995, 2000-2003, 2014-2017). His son Navin Ramgoolam (1995-2000, 2005-2014) and Paul Raymond Berenger (2003-2005). In 2017, Pravind Jugnauth became prime minister after his father stepped down short of completing his term, and he was elected in his own right in 2019. Mauritius claims the French Island of Tromelin and the British Chagos Archipelago (British Indian Ocean Territory). Since 2017, Mauritius has secured favorable UN General Assembly (UNGA) resolutions and an International Court of Justice (ICJ) advisory opinion relating to its sovereignty dispute.
Geography

The main volcanic Island of Mauritius is ringed by coral reefs and rises from the coast to a fertile central plateau. The outer islands – Rodrigues, the Agalega Islands, and the Cargados Carajos Shoals – lie some 300 miles (500 km) to the north.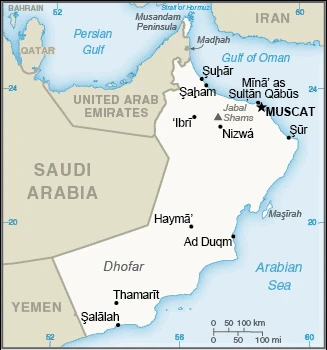 The islands that makeup Mauritius lie in the Indian Ocean east of Madagascar. They have enjoyed considerable economic success following recent industrial diversification and expansion.
This state is located in Southern Africa, an island in the Indian Ocean, about 800 km (500 mi) east of Madagascar, under the coordinates of 20 17 S, 57 33 E, covering an area of 2,040 sq km with a coastline of 177 km. Mauritius is almost 11 times the size of Washington, DC.
Small coastal plain rising to discontinuous mountains encircling central plateau, with Mont piton 828 m as the highest point of Mauritius, while Indian Ocean 0 m as the lowest point, causing a mean elevation at N/A throughout the country. With a total of 2,040 sq km, Mauritius has 2,030 sq km of land and a 10 sq km water surface area.
The main island, from which the country derives its name, is of volcanic origin and is almost surrounded by coral reefs; former home of the dodo, a large flightless bird related to pigeons, driven to extinction by the end of the 17th century through a combination of hunting and the introduction of predatory species.
The climate in Mauritius is as follows: Tropical, modified by southeast trade winds, warm, dry winter (May to November), hot, wet, humid summer (November to May).
When you visit Mauritius, the natural hazards shall be considered: Cyclones (November to April); almost surrounded by reefs that may pose navigational hazards.
The following major health-threatening issues shall be considered when visiting Mauritius: none.
Current environmental issues affecting the Mauritian people: water pollution, degradation of coral reefs; soil erosion; wildlife preservation; solid waste disposal.
Google maps Mauritius
The capital and other divisions
Capital city: Port Louis found under the coordinates 20 09 S, 57 29 E, applying the time zone UTC+4 (9 hours ahead of Washington, DC, during Standard Time), using the following daylight saving time: none.
Port Louis is the capital city of Mauritius. It is located on a peninsula created by the Reunion and Grand River bifurcating into two rivers, the Curepipe River and the Riviere Noire. The city's waterfront has long been an attraction for visitors.
Mauritius became independent on 12 March 1968 (from the UK), and its national holiday is Independence and Republic Day, 12 March (1968 & 1992).
Administrative divisions: 9 districts and 3 dependencies*; Agalega Islands, Black River, Cargados Carajos Shoals, Flacq, Grand Port, Moka, Pamplemousses, Plaines Wilhems, Port Louis, Riviere du Rempart, Rodrigues, Savanne.
People and society

Most people are descendants of laborers brought over from India in the 19th century. A small minority of French descent from the wealthiest group. Creoles (descendants of enslaved Africans) complain of discrimination. Literacy is high. Health care is free. Crime rates are low. Less-developed Rodrigues has been self-governing since 2001.
The population in Mauritius is 1,386,129 (July 2021 estimate), with an average of 0.52% (2021 estimate) change. That means Mauritius is the No. 156 in the world's populated rank list. With an average of 36.3 years median age (35 years for males and 35 years for women), Mauritius ranks No. 80 on the globe's median age rank list.
The people living in this country are the Mauritian(s) (noun) or Mauritian (adjective) and belong mainly to the following ethnic groups: Indo-Mauritian (compose approximately two-thirds of the total population), Creole, Sino-Mauritian, Franco-Mauritian. Note: Mauritius has not had a question on ethnicity on its national census since 1972.
They speak Creole 86.5%, Bhojpuri 5.3%, French 4.1%, two languages 1.4%, other 2.6% (includes English, the official language of the National Assembly, which is spoken by less than 1% of the population), unspecified 0.1% (2011 estimate) languages and practice the following religions: Hindu 48.5%, Roman Catholic 26.3%, Muslim 17.3%, other Christian 6.4%, other 0.6%, none 0.7%, unspecified 0.1% (2011 estimate).
We can conclude the following about the population in Mauritius: Population density is one of the highest in the world. Urban clusters are found throughout the main Island, with a greater density in and around Port Luis. The population on Rodrigues island is spread across the Island, with a slightly denser cluster on the north coast, as shown in this population distribution map. In Mauritius, we are talking about 40.8% (2021) of the total population lives in cities, and most of them reside in the following municipalities: 149,000 Port Louis (capital city) (2018).
Industry

Clothing manufacture, tourism, and sugar. Loss of preferential trade terms for sugar and textiles. Offshore financial center. Growing outsourcing and ICT industries. Most food is imported.
Since independence in 1968, Mauritius has undergone a remarkable economic transformation from a low-income, agriculturally based economy to a diversified, upper middle-income economy with growing industrial, financial, and tourist sectors. Mauritius has achieved steady growth over several decades, resulting in more equitable income distribution, increased life expectancy, lowered infant mortality, and a much-improved infrastructure. The economy depends on sugar, tourism, textiles and apparel, and financial services, expanding into fish processing, information and communications technology, education, hospitality, and property development. Sugarcane is grown on about 90% of the cultivated land area, but sugar makes up only around 3-4% of the national GDP. Authorities plan to emphasize services and innovation in the coming years. After several years of slow growth, government policies now seek to stimulate economic growth in five areas: serving as a gateway for international investment into Africa; increasing the use of renewable energy; developing smart cities; growing the ocean economy; and upgrading and modernizing infrastructure, including public transportation, the port, and the airport. Mauritius has attracted more than 32,000 offshore entities, many aimed at commerce in India, South Africa, and China.
The Mauritius International Financial Center is under scrutiny by international bodies promoting fair tax competition. Mauritius has cooperated with the European Union and the United States in the automatic exchange of account information. Mauritius is also a member of the OECD/G20s Inclusive Framework on Base Erosion and Profit Shifting and is under pressure to review its Double Taxation Avoidance Agreements. The offshore sector is vulnerable to changes in the tax framework, and authorities have been working on a Financial Services Sector Blueprint to enable Mauritius to transition to the jurisdiction of higher value-added. Mauritius textile sector has taken advantage of the Africa Growth and Opportunity Act. This preferential trade program allows duty-free access to the US market, with Mauritian exports to the US growing by 35.6 % from 2000 to 2014. However, the lack of local labor and rising labor costs eroded the competitiveness of textile firms in Mauritius. Mauritius's sound economic policies and prudent banking practices helped mitigate the adverse effects of the global financial crisis in 2008-09. GDP grew in the 3-4% per year range in 2010-17, and the country continues to expand its trade and investment outreach around the globe. Growth in the US and Europe fostered goods and services exports, including tourism, while lower oil prices kept inflation low. Mauritius ranked as one of the most business-friendly environments on the continent and passed a Business Facilitation Act to improve competitiveness and long-term growth prospects. A new National Economic Development Board was set up in 2017-2018 to spearhead efforts to promote exports and attract inward investment.
Mauritius is rich in the following natural resources: Arable land fish.
The main industrial sectors are typically food processing (largely sugar milling), textiles, clothing, mining, chemicals, metal products, transport equipment, nonelectrical machinery, tourism.
The country's export sectors are robust in fish products, raw sugar, clothing and apparel, diamonds, refined petroleum (2019), partnering with these nations: France 10%, South Africa 10%, United States 10%, United Kingdom 8%, Zambia 7%, Madagascar 6% (2019). The export trade resulted in $5.17 billion. Note: Data are in current year dollars (2019 estimate). In a global export rank, values resulted in Mauritius's position of 125.
Land use in Mauritius: 17.3% (2018 estimate) forest, 38.9% (2018 estimate) other.
The arable land area is 38.4% (2018 estimate), and the agricultural land is 43.8% (2018 estimate). Land use for permanent crops 2% (2018 estimate), permanent pasture 3.4% (2018 estimate). The sum of the area of the irrigated land is 190 sq km (2012).
The main agro-industrial products of Mauritius are sugar cane, poultry, pumpkins, gourds, potatoes, eggs, tomatoes, pineapples, bananas, fruit.
The country typically needs to import: refined petroleum, cars, fish products, aircraft, packaged medicines (2019), partnering with the following nations: China 15%, India 13%, France 10%, South Africa 8%, United Arab Emirates 7% (2019) in a sum value of $7.41 billion. Note: data are in current year dollars (2019 estimate) $7.53 billion. Note: data are in current year dollars (2018 estimate). This sum value on the global ranking list of imports resulted in Mauritius 123.
Mauritius Driving Directions

In this post, you learned about Mauritius, Southern Africa, an island in the Indian Ocean, about 800 km (500 mi) east of Madagascar. We published some basic information about its capital Port Louis, and the Mauritian nation.
Are you interested in visiting Mauritius and looking for driving directions? Click here to plan your route, or see a printable road map of Mauritius below for an overview of the route network.
Printable map of Mauritius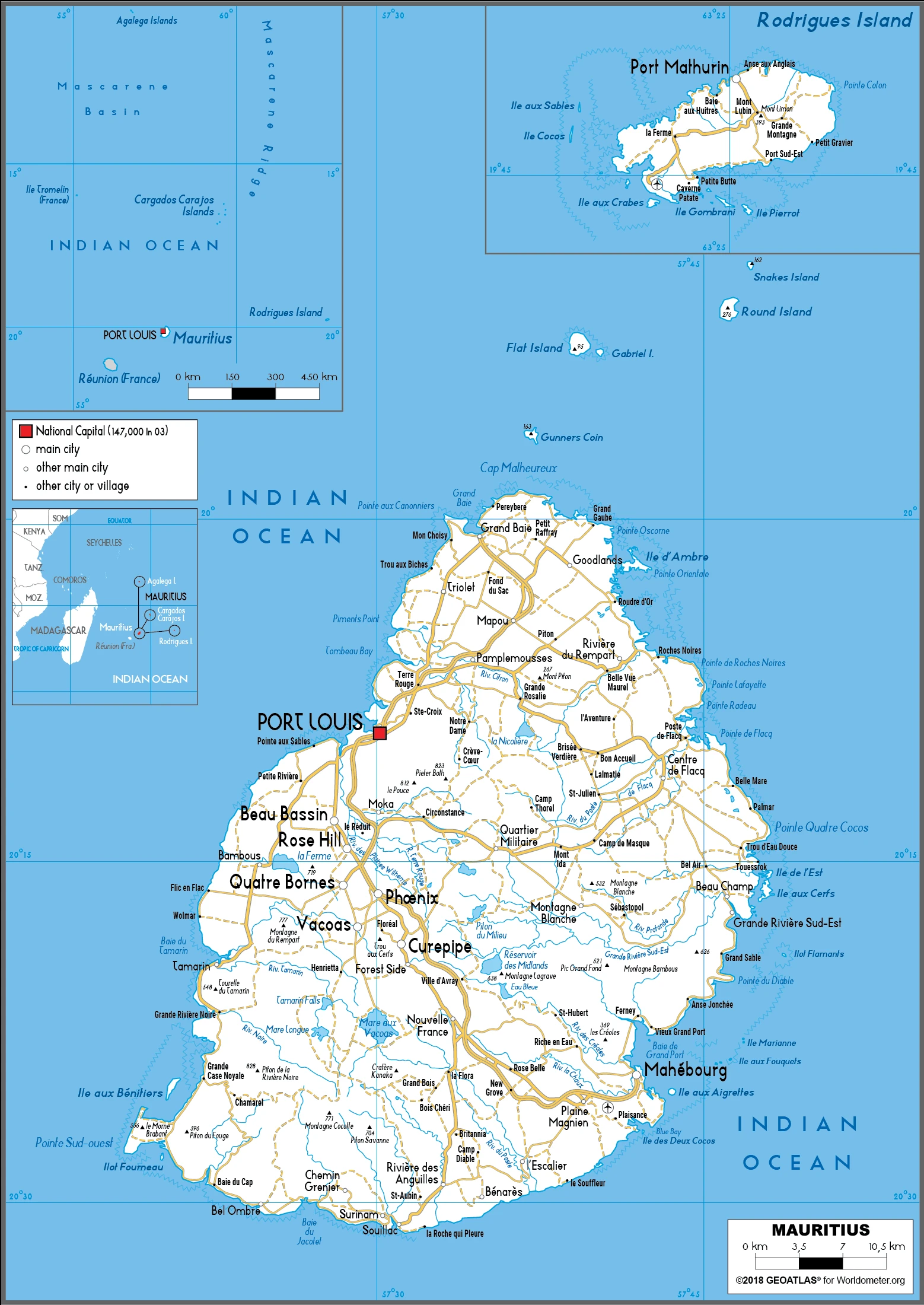 Did you know about Mauritius?
Mauritius is an island country in the Indian Ocean. It is known for its beautiful beaches and lush forests. Most residents live on the Island's coast near the capital city, Port Louis. The next largest city is Baie-du-Tombeau, home to many sugar plantations. In addition to the sugar cane and fishing industries. Many resorts and hotels around the Island offer luxury vacations for travelers worldwide.
After virtually visiting Mauritius, you may also be interested in the neighboring countries: none.
If you liked our Google map and Mauritius information page,
please share it with others or save the link https://www.drivingdirections.net in your bookmarks.